ERICKA DUNCAN

is a Public Health Professional residing in the Tampa Bay area of Florida. She is originally from the South- Side of Chicago, IL where she was raised by her adopted mother and paternal grandmother. During her early years, Ericka faced adversity as was separated from her parents and siblings and lived in foster care until she was finally adopted at 10 years old. Faced with many challenges, Ericka eventually adopted the attitude of "nobody cares, love is stupid and I don't need anyone". This resulted in multiple school detentions and suspensions due to her poor behavior and super active personality.

Thankfully for Ericka, there were many

POWERFUL WOMEN

in her life, family, educators and sport coaches who had a better vision for her life than being a troubled youth. They mentored her through high school, college and graduate school and empowered her through love, support and instilling "street smarts" into her lifestyle.

Today, Ericka uses her learned life skills to

EMPOWER

women world-wide! She

is a passionate entrepreneur, speaker and wellness consultant. Ericka

teaches women self-love and confidence with the understanding that everything she experienced as a youth was to help the women she would meet as an adult. As a Health Coach, Ericka applies her knowledge of nutrition and wellness to her work in the community and is known as a

TEAM BEAUTY - BOSS LADY.

She practice her passion daily by educating her clients on proper nutrition practices and use affirmations to encourage them to not only work towards a healthier body but also a healthier way of thinking. Ericka's ultimate purpose is to help her clients to achieve and maintain the dynamic healthy lifestyles they deserve.
Ericka created
Affirmation Squats
™ to inspire women to master three areas of their lives: health, confidence and wealth. She is also leader of the online community,
#FitQueendom
where women come together worldwide to support each other's health goals by using the hashtag.
She offers:​
Goal Oriented Nutrition Programs
Positive Community Environment
Proven Weight Management Strategies
Business Mentorship and Guidance
Life Mantra - "Let's grow through life together"
Daily Affirmation - "I cherish my #FITQUEENDOM, Mind, Body and Spirit"


Powered by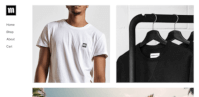 Create your own unique website with customizable templates.