Learn the tools to transform your body restore your confidence and reach your goals and live a happier & healthier lifestyle!
Affirmation Squats program is designed to help you reach your wellness goals beyond "body goals".
​Live your purpose as a healthy & confident woman!
Workshop Description

Hey, Queen! You are worth that body you've been working hard to attain! You are worth a clear, positive and productive mindset. You owe it to yourself to align your spirit with your purpose through your daily actions! You deserve to be Happy & Healthy, everyday !
​
In this program, Ericka Duncan, the founder of Affirmation Squats™, combines her Masters of Public Health education, as well as her work experience working in community health and as a Team Beauty – Boss Lady to help women across the world create the lifestyles they want and absolutely DESERVE!
She empowers women in three areas of their lives, health, confidence and wealth. Educating women on nutrition, fitness and mental awareness, Ericka provides lifelong tools to be applied at any time you forget your worth! The workshop is interactive, fun and engaging with exercises and tools that can be applied every day to boost your confidence and lifelong happiness. ​

Learning Outcomes

Create daily practices and habits to grow and develop self-confidence, fulfillment and happiness.
Discover ways to make healthier options: healthy meal options & working out, to increase energy as well as the glass half-full way of thinking.
Learn how to adopt a belief system in yourself, those around you and God.
Understand that we NEED each other to achieve our goals!

Length: 2 Hour Interactive Workshop (Recommended) or 1 Hour Keynote
Workshop Topics

Positive Body Image + Self Esteem
Women's Empowerment
Confidence in Self
Gratitude + Forgiveness
Fitness + Wellness
​Spiritual Growth

Workshop Perfect for....

Sisterhood Events
Team Development
Women's Empowerment Events
Leadership Conferences
Speaker Series
Wellness Events
BONUS:
TEAM BEAUTY & BOSS LADY
SPECIAL ENROLLMENT
​​
TEAM BEAUTY
​Continue with your personal journey of happy & healthy by joining 12 week challenge
Boss Lady
Earn extra income just by working on you!
Powered by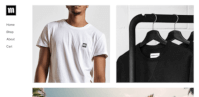 Create your own unique website with customizable templates.